Mark Thomas
Founder and Global CEO of MDN Fusion and Founding Director of CHILD's Trust, an international Children's charity.
More...
Mark is an experienced HR and Management Consultant with over 30 years experience of providing people management and development solutions. Mark is the Managing Director of MDN Fusion in the UK and whilst he is based in the UK, he visits India regularly to work with a range of organisations, meaning he has a deep understanding of the cultural and organisational context in India.
He is also the Operational Director for CHILD's Trust, a registered charity providing support to underprivileged children in India. Mark is a Chartered Fellow of the Chartered Institute of Personnel and Development (CIPD) and also has an MSc in Human Resource Development from Portsmouth University (UK).
Wati Longkumer
Executive Director| MDN Fusion India
ICF ACC Executive Coach |Psychometric Assessor
More...
Wati Longkumer is the Executive Director of MDN Fusion India, responsible for all its India based operations.He is certified as an ACC Executive and Life's strength coach by the International Coaching Federation , an NLP Practitioner by the American Board of Neurolinguistic Program and 
specialises in administering and providing Pscychometric assessment and feedback. His passion and
 and love for people, his high people management skills, over 15 years of experience and specialization in operations and organizational management brings to MDN Fusion the ability to accomplish its goal of seeing people developed to their full potential.
He believes every individual is uniquely gifted and has the potential to develop to their fullest potential.
For Wati, we do not have to be a Steve Jobs, Bill Gates, Warren Buffet or Elon Musk in order to change the world, but he believes if one is able to help even one person to make a decision to reach his highest potential, we can dent the universe.
His management styles are unique and center around people as the core. His networking, entrepreneurial, management, and public relations skills along with his high level of personal responsibility provide excellence in program planning and implementation. Prior to this, he has held senior posts within the Government, NGO, and Commercial organizations in different countries.
Wati lives in Delhi with his wife and two sons. In his free time, he loves to spend his time with his family,  and mentor young minds helping them to explore every possible aspect to achieve their goals. He is a talented singer and loves playing the guitar and the Piano . He is involved with various humanitarian organizations, especially to do with children's lives, and has successfully helped establish diverse organizations helping them to develop to their fullest potential. 
Simon Prince
Facilitator and Coach

Leadership Development Consultant and Executive Coach.
More...
Expertise:
Leadership Development Consultant
Executive Coach
Psychometric Assessment  
Simon is an experienced Leadership Development Consultant and Executive coach. He has had significant success in in developing leaders and organisations, both as the Operations and HR Director of a large financial services charity in the UK, and as the Director and Managing Consultant of a leadership development consultancy in India.
Simon has consulted with clients in all aspects of leadership development, including training, executive coaching, strategy and team building retreats, and assessment programmes. He has successfully worked with many organisations across a number of European and Asian countries in all sectors of the economy (including multi-national corporations, The UN, national governments and charities).
In his spare time Simon serves as the trustee of two charities, one of which involves regular travel overseas. He also enjoys playing the guitar, reading and spending time with his secondary school aged children.
David Peace
Facilitator and Coach

Coach and mentor to senior executives working in cross cultural contexts.
More...
Retreat Facilitation
Executive Coaching
Psychometric Assessment
ACC Certification – International Coach Federation (ICF)
Cartus and Berlitz Certified for cross-cultural relocation training
Building Great Teams
Creating a Coaching Culture
Cross Culture
David is a coach, senior consultant and Director of a cross-cultural consultancy in Delhi, where he has lived since 2001. He guides senior leaders and teams to increase their global effectiveness. His understanding of global leadership behaviours comes from years of multicultural interaction and is foundational for increasing productivity in international organisations.David has focused on assessing and training virtual teams and has developed models for effective trust building. He has worked with the Senior Leadership of numerous companies in helping them increase productivity , and with numerous executives entering India or moving from Indian on international assignment to develop management competencies for effective leadership.
As a coach, David cultivates self motivation and growth to optimize the leaders full potential. David Masters in Professional Studies from Nyack College, New York and is a Member of International Coach Federation (ICF), Cartus and Berlitz Certified for cross-cultural relocation training. He reads widely in the areas of history and sociology, and enjoys several Indian authors including Amartya Sen, Dipankar Gupta and Gurcharan Das. He enjoys competitive sports and morning walks and can be found exploring Delhi on foot.
Jonathan Abraham
Facilitator
Public Speaker, Leadership Development Specialist, Comedian, Improvisational Artist.
More...
Jonathan has extensive experience of developing leaders and organisations. He is an experienced and gifted facilitator who travels widely and speaks and writes on leadership development, personal integrity and organisational effectiveness. He also has several years of experience in curriculum development for an MA programme. Jonathan's approach to facilitation is unique, in that he uses various improvisational drama and theatre tools to facilitate training on a wide range of topics. These techniques encourage creativity and innovative thinking and work extremely well for training in areas such as communication, negotiation and conflict resolution, as well as for team building retreats. His enthusiasm and energy are infectious and create a memorable training experience for participants. Jonathan has successfully facilitated programmes in countries as diverse as the UK, the USA, India, Nepal, Bangladesh, Sri Lanka and Egypt. His ability to effectively engage with people from a wide variety of backgrounds comes from the experiences gained from living in five countries (UK, US, India, China andNew Zealand).
Jonathan is the founder and creative director of Improv Delhi, an improvisational comedy group that holds shows in and around Delhi. He holds a bachelor's degree in World History, Asian Studies and German from Calvin College in the USA and also has a Masters in Leadership from Denver Seminary (USA). He speaks English, German and Chinese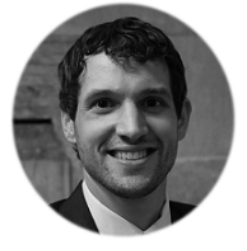 Dr. Kevin Brinkmann
Instructional Designer and Facilitator
Chief Architect of The World-Class Leader™ and author of Leadership on a Page: The Fastest Way to Learn Leadership Skills™.
More...
Instructional Design
Leadership Strategy
Kevin loves taking decades of research and making it instantly implementable for leaders. He has seen that giving leaders world-class content does not equal results if they can't implement it (even if they loved the development programme!). The secret is to stop focusing on tips and tactics, and start giving people time-tested, comprehensive leadership systems. His development programmes are high energy and often involve creative elements including theatre and music.
During his 10+ years with MDN Fusion, Kevin has worked with clients across industries, from IT to the UN, in countries as diverse as India and Indonesia. In addition to his academic background in adult education and development, he also completed a PhD in leadership strategy. To relax, Kevin reads voraciously ( 100+ books / year ), plays 12+ instruments, and performs occasionally with his wife.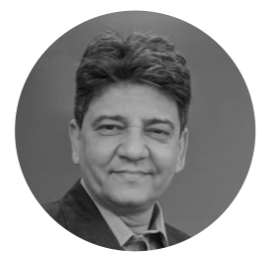 Samir Deokuliar
Consultant, Coach and Facilitator
Global Public Speaker , Consultant, Leadership Development Specialist.
More...
Expertise
Leadership development
Management Consultant
Retreat Facilitation
Samir has over 20 years of experience helping organisations to become more effective in their mission. He is an experienced trainer and public speaker with a background in the corporate world, the Non-profit sector and media. His training experience includes leadership skills, team concepts and building soft professional skills. With strengths in empathy, harmony and communication, he has a natural ability to facilitate learning experiences across all levels, helping people bring out the best in themselves and those around them. He has been a speaker at various conferences, seminars and youth events across India, the UK, Germany, South Africa, Ghana, Gulf and the US addressing themes such as human behaviour, personality development and work. Samir loves art and creativity. He is a gifted artist and illustrator who has cleared the elementary and intermediate art examinations. His creativity is also seen in his appreciation of quality music.
Peter Roxburgh
Facilitator
Instructional Designer, Facilitator, Leadership Development trainer, Coach and Consultant to senior executives.
More...
Instructional Design
Retreat Facilitation
Assessments
Peter has over 14 years of experience helping organisations to become more effective in their mission. He was a consultant for the British Government for a number of years, then head-hunted to work with a multi-million dollar L&D company providing training to organisations such as HSBC and Prudential in the UK. Most recently he was a CXO for a growing multi-million dollar INGO where he oversaw Finance, HR and Training.
With strengths in empathy, harmony and communication, he has a natural ability to facilitate learning experiences across all levels, helping people bring out the best in themselves and those around them.
Having grown up in India and lived in the UK for a while, he is able to bring the best of the East and West into a leadership context. He has a BSc. Management from the London School of Economics and MSc. International Marketing from Strathclyde University
Peter leads a local youth group, coaching young people for careers and life. He enjoys playing 5 a-side football regularly, as well as keeping up with all things technology.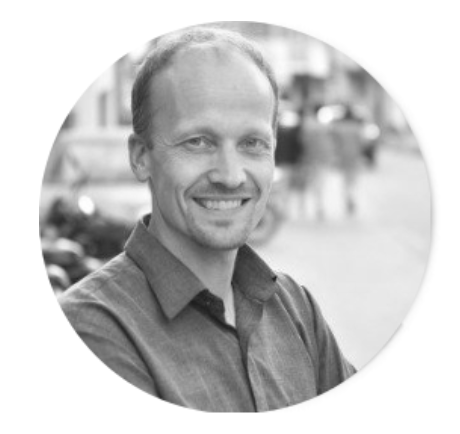 Sindre Vetvik
Team Building and Workshop Facilitator
More...
Sindre and his wife started The International Learning Centre (ILC) in the hill station Pithoragarh in Uttarakhand in 2007. Through this institute he has helped train and equip more than 16,000 students, giving them the skills and confidence required to start their professional careers.
He has developed Personality Development and Leadership courses for ILC , and Capacity Building Programme for schools and colleges. He specialises in Public speaking and Job Interview trainings, Intercultural Communication and Business Management in the Indian workplace. He helps organisations with outsourcing and conducting organisational audits on their behalf.
In addition, Sindre also engages in Wilderness Group Leadership in the Himalayas, having successfully led over 100 groups for treks in the mountains. He uses his skills in Team Building and Team Leadership to help motivate groups and individuals to push beyond their limits in challenging circumstances. Sindre's motto is " A good leaders is one who raises up other leaders", and this is what he is passionate about.
Sindre has a Bachelor's degree in Architecture and building from Norway
Language Fluency in English, Norwegian and Hindi

Communications: Public Speaking, Teaching, Workshop and Training Development

 

Business Start

‐

Up, Development and Administration

Team Building and Leadership

Coaching, Mentoring

Intercultural Communication

 
Interests
Sindre loves strong coffee, riding his Royal Enfield, reading and hanging out with his family at the weekend.
Roger Hartley
Facilitator and Coach
More...
Expertise
Roger has been based in India for almost 20 years and during that time has been involved in a range of sectors and activities including sustainable development projects, international business, tourism, recycling, and consulting. This breadth of experience means he is well versed in living and working cross-culturally. His work has seen him mixing in rural and urban settings, the formal and informal sectors, and with well-travelled, highly educated individuals through to the poor and marginalised which all combine to give him a wide-ranging experience to draw on in cross cultural communication and relationship building.
Qualifications
BSC (Hons) Geography, Glasgow University, UK

MSc Sustainable Agriculture and Rural Development, University of London, UK
Experience
Business Coaching and Consulting 2022 – till date. Roger has been introducing coaching to a local company within their executive team and helping them in their fund-raising and sales

International Business Development 2019-21. Roger was recruited by a Gujarati recycling company where his role was to liase with overseas clients and bridge the culture and communication gap between them and the Indian executive team. He handled all the communication, documentation, and reporting for the business.

International Tours & Travel 2008 – till date. Roger along with his wife, Michelle have hosted many international tour groups to India. They coordinated all the logistics (transport, accommodation and food) and travelled with the groups acting as their guides and translators. A key part of this role has been in walking people through culture shock and learning to notice and appreciate the differences in culture.

Small scale development initiatives in the not-for-profit sector 2003 – till date. Using his MSc in Development and his heart for the poor Roger and his wife have been involved in working alongside the tribal communities of Gujarat doing small scale development initiatives. They have been part of organising tuition classes for children, simple income generation projects for women, and are currently looking in to developing smokeless cooking stoves.
Interest
Roger loves traditional Gujarati food, especially when cooked on a chulla! He loves morning walks and is an avid cyclist and football fan. He enjoys escaping the city whenever possible with his wife and two daughters.
Maree Scully
Facilitator and Executive Coach
ICF Professional Certified Coach. In addition to Leadership coaching and mentoring, she facilitates practical management training, and flourishes working cross-culturally.
More...
Effective Meetings

Coaching Skills for Leaders

Having Hard Conversations

Building Trust

Integrity and Accountability

Understanding Burnout

Growing in Self-Awareness

Building Resilience

Debriefing Well
Maree is an experienced ICF Professional Certified Coach.  Her passion can be described as "helping people grow".  In addition to Leadership coaching and mentoring, she facilitates practical management training, and flourishes working cross-culturally.
Maree's first vocation was as a chartered accountant in New Zealand, where the tools she learned in finance, business consulting and people management laid a solid foundation for leadership.  For the past twenty years Maree has worked cross-culturally in both West Africa and Asia, using her finance, management and coaching skills to support and equip people. 
Adult learning principles, with a strong emphasis on practice and application, are the key in all of the workshops Maree facilitates.  Her desire is to equip others with practical hands-on training.  She specializes in both individual and group coaching and has worked with a variety of leaders in the fields of medicine, law, social work, community development, IT and HR.  Maree particularly enjoys working with young professionals and emerging leaders and is excited about the enormous opportunity to invest in the up and coming generation of leaders in India.
Maree is a member of the International Coach Federation (ICF), certified as a PCC coach.  She is also a member of the Chartered Accountants Australia and New Zealand. She has a great passion and desire to support leaders and individuals to excel in all areas of life
Maree enjoys travel and the outdoors – walking and being in nature.  She is an avid reader and enjoys plant-based cooking.
Cindy Peace
Facilitator and Coach
25 years of experience mentoring senior leaders, Strengths  and Cross Cultural Coach and Trainer.
More...
Executive Coaching
Retreat Facilitation
Assessments
ACC certification, International Coach Federation (ICF)
Gallup Certified Strengths Coach
Cultural Detectives Trainer Certification
Development Programmes
Building Great Teams
Learning to Lead
Creating a Coaching Culture
Empowering People to Perform
Cindy believes we are all leaders. Each one's sphere and style of leadership are unique but we all lead. Cindy guides clients to discover their personal leadership best. Through awareness building and targeted action steps, She helps clients put behind ineffective habits and styles and move toward confidence in what they bring to the world and their team. Cindy inspires clients to find their strengths, creativity and motivation. Her skills in coaching include ability to create perspective and changed behaviour for increased effectiveness.She has focused on goal clarification and realization, HR development, culture formation, cultural adjustment, communication and bringing her clients confidence, clarity, and new competencies for effectiveness. Her Coaching and training formats have included coaching series and one-day intensives. She is from the US and has coached Americans, Brits and Indians among others.
Cindy loves to read and her favourite books are biographies, memoirs and stories highlighting personal experiences. She can be found in art galleries and wandering through 'off the beaten track' places in Delhi.
Julie Thomas
Facilitator
Assessment Expert and Founding Director of CHILD's Trust, an international Children's charity.
More...
Julie heads up MDN Fusion's psychometric assessment work and specialises in administering and providing feedback to organisations and individuals on a wide range of such assessments. She has worked professionally in the Educational world for 20 years and now transfers the expertise of knowledge gained into the Leadership Assessment world. She is accredited by the British Psychological Society to deliver assessments at the highest level.
Narinder Alhuwalia
Facilitator and Coach
Leadership Development, Management Consultant, Executive Coach and Gallups Strengths Coach
More...
Expertise
Leadership development
Management Consultant
Executive Coach
Gallup Strengths Coach
Subject 
Successful Selling
Master Buyer's Mind
Effective Recruitment
Employee Retention
Sales Strategy Master Class
Finding and Recruiting Top Talent
Rewards and Recognition Strategies
Executive coaching
Narinder has over 33 years of experience helping organizations achieve excellence in areas that lead to growth. He was a General Manager with a British software and consulting company before he was appointed Country Head by a multi-million-dollar Australian client. Later, he helped two American companies set up business in India and China. Currently he is the Chief Solutions Architect with one of these American companies . He has played four important roles namely, coach and mentor, recruitment specialist, head of employee care, and brand ambassador for industry-academia partnerships. He is a certified Gallup strengths coach , and through coaching and mentoring he helps start-up entrepreneurs to carve out strategies that save them time and money.
With strengths in Developer, Positivity, Input, Adaptability, and Connectedness he can connect with trainees and coachees at all levels. As a result of his engagements and interventions people have reported an increase in self-awareness leading to increased organizational profits.
Narinder is a sports scout for American universities. He helps Asian students gifted in sports to receive coaching and training in the US along with their education. He has lived, travelled, and worked in over 15 countries.
Jenni Hampshire
Facilitator and Coach
Strengths, Wellness, Transformational and Cross Cultural Coach and Trainer.
More...
Executive Coaching
Retreat Facilitation
Corporate Trainer
Assessments
ACC certification, International Coach Federation (ICF)
Gallup Certified Strengths Coach
Health and Wellness Coach
Development Programmes
Building Great Teams
Health and wellness
Empowering People to Perform
Jenni is a supportive and collaborative Coach and Trainer who loves to partner with her clients as they realize their potential and reach their goals. Her clients have described her as easy to connect with, a careful listener, collaborative, professional, and encouraging. They've remarked how at the end of the sessions they feel empowered and ready to move forward to reach their goals. She can coach in English and Spanish though she is strongest in English.Jenni has worked with clients from 27 countries and logged over 500 hours of coaching. She has experience working with non profits and for profit companies in a variety of different domains including education, IT, fashion, health, entrepreneurship. She loves training, facilitating, and coaching with leaders, entrepreneurs, and cross cultural teams.
Jenni enjoys her neighbourhood Zumba class, reading biographies and memoirs, exploring new places around Delhi, and talking about ideas. On a day off you might find her enjoy a walk or jog at the local park, reading at a coffee shop or learning something new
Dr. Anil Jacob
Facilitator and Executive Coach
Instructional Designer, Facilitator, Executive and Writing Coach. He has experience in Project Management, Capacity Building, Policy Advising, Mentoring and as a Writing Coach.
More...
Anil Jacob has worked as a consulting, research and policy  advisor. He has experience in project management, writing,  capacity building, policy advising and mentoring. Dr. Jacob's strengths are in the area of strengthening written and oral communications, research and policy skills through clear writing for general and scholarly audiences. He has over 11 years' work experience across public health, academia, business journalism and consulting work. He has lived in Kenya, Sri Lanka, Turkey and the United States of America and presented his work at scientific conferences in the USA,  Europe and the UAE.
Tim Brown
Facilitator, Coach and HR Consultant
30 years of experience mentoring leaders across industries in Asia and Europe, with a passion to pass on this experience to others
Sarah John
Facilitator and HR Consultant
HR Professional and Corporate Trainer with 17 years of experience in the IT Industry, IT Consulting and International Development
Phone
+91 (0) 11 4356 0491
+ 91 97118 79812
Got a question or want to know how we can fulfill a particular training requirement?