case study
PwC
"The brand to me is all about our purpose: to build trust and help solve some really important problems. " – Bob Moritz, Chairman, PwC Network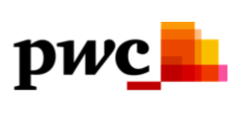 Content
Successful Mindset (Solution Provider to Trusted Advisor)
Level
Directors and Assistant Directors
Since January 2016, we have been providing PwC with our coaching expertise. By the end of that year, PwC approached us to also design and deliver some training for the Directors and Assistant Directors at PwC, across all the different groups.
The Challenge & Solution
We designed a module,'Successful Mindset'™, that would help strengthen the purpose of PwC building trust. Drawn from a wide range of reading and research – NLP, Cognitive Neuroscience and Influencing Skills, we modified it to specifically meet the needs of PwC.
The aim of the module is to create a change in mindset for the participants giving them the right frameworks and ability to grow as trusted advisors.
Each workshop is a day long and is interactive, intellectual and extremely practical
Phone
+91 (0) 11 4356 0491
+ 91 97118 79812
Got a question or want to know how we can fulfill a particular training requirement?